Make beautiful flower arrangements by hand
All materials fully provided
Small group classes of 2 to 8 students
A UK trained instructor will teach you how to create your floral bouquet or basket from scratch
Bring back your own floral masterpieces
2 minute walk from Tanjong Pagar MRT (exit C)
Today's Groupon
For $25, you get a 2 Hour Hand Bouquet Arrangement Class (6 stalk roses with baby's breath) (worth $68).
For $58, you get a 2 Hour Lunar New Year Floral Basket Arrangement Class (worth $108).
The Deal
Surprising a loved one with a bouquet of flowers for any occasion is one thing but to do it yourself takes it to another level altogether. Master an astounding Flower Hand Bouquet within a couple of hours as an instructor who has been trained in the United Kingdom demonstrates how to create your bouquet from scratch. Whether you are a budding, creative greenthumb or a beginner with no crafting experience, these classes are a great skill and hobby to pick up.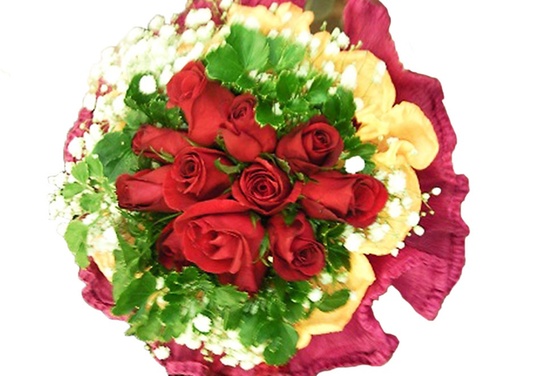 Once you get the basics down, making your bouquets and floral arrangements will be a breeze and will make great gifts for friends and family. Classes are kept to small groups, ensuring you will receive instructions and guidance based on your skills.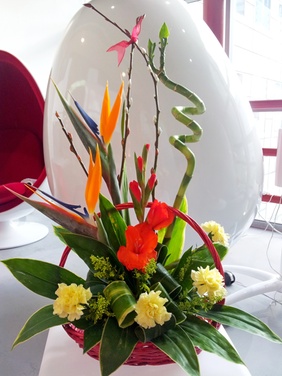 With the Lunar New Year around the corner, why not usher in with an elaborate floral arrangement that rests charmingly in a basket? Rosebud's artistic instructors will impart to you the art of putting together a stunning work of art using only tools from Mother Nature, which will dazzle guests young and old and make them cry, "Huat ah!". These beautiful works of art are ideal for decorating special occasions or putting a simple pop of colour on a dining room table.
Class Schedule
Tuesday and Thursday: 2pm – 4pm
Friday 6pm – 8pm
Saturday: 1pm – 3pm
Sundays (28 December and 8 February): 12noon – 2pm
The Merchant
Located right next to Tanjong Pagar MRT Station, Rosebud is an aptly-named floral arrangement workshop, boasting a dedicated, well-trained instructor who has built up her portfolio, having been trained in the United Kingdom. Students are ensured an attentive, nurturing learning environment, and, being pleased with the product of their hours of effort, may take home their work.